How to buy a house
What's important to you in a new home?
Define your goals and expectations. Think about size, how many bedrooms, how many bathrooms, floor plan layout, property size, etc. Do you want a yard? Are you prepared to maintain a yard? Is the size of the master bedroom important? nWhat about the master bathroom?
Think about these different home features, and make a list of what is the most important and what is the least important. It's unlikely you will find a home with everything you want, so be prepared to re-prioritize if needed.
Talk about what size, style, condition and location you are looking for. If you don't want to travel an extra 20 minutes to the grocery store or to pickup kids from school, then the location needs to be a main part of your decision. If you don't want to remodel a house or buy a fixer-upper, then you might want to narrow your search to newer homes.

Find a house for sale
Online searches are great for a preliminary screening of real estate, however a qualified real estate agent can tell you if the home is undervalued or overpriced. Qualified agents know what to look for when it comes to red flags, and for super deals. You might find a property that is under priced and you could walk into it with built-in equity.
Be prepared to shop around. It may take visiting a dozen or two dozen houses before you get a feel for what you are really looking for. Your realtor will also recommend narrowing the search based upon your wants and needs, which can save you time and disappointment.
You can use the John L. Scott home search feature to find a property from ALL of the listings and narrow your search by location and other criteria. You can signup to receive email and text notifications of new properties on the market in your preferred area, so you can jump at the opportunity when it presents itself.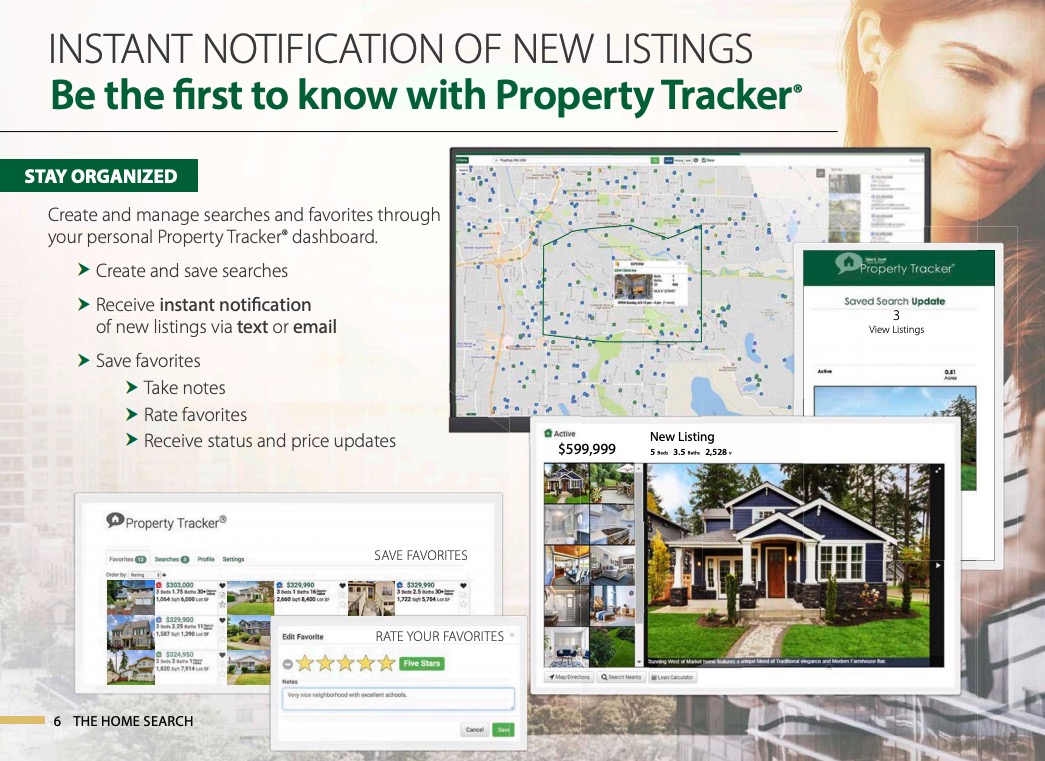 Key Market Strategies
It's important to understand the real estate market and the month-to-month fluctuations that can occur. Sales activity is seasonal and if you are trying to buy or sell a home outside of the normal seasons, it may be more difficult to do so.
In a buyers market, there is less competition and more inventory to choose from. You may be able to come in with a low bid and buy the property for less than market value. Homes typically will sit on the market longer, and opportunities to get a reduced price are more abundant.
In a sellers market, there is more competition and less inventory. This puts pressure on the buyer to outbid their competition and if not careful, you could end up paying more than the home is worth.
In both scenarios, it pays to have a knowledgeable agent to guide you through the buying or selling process, and to help you understand your options.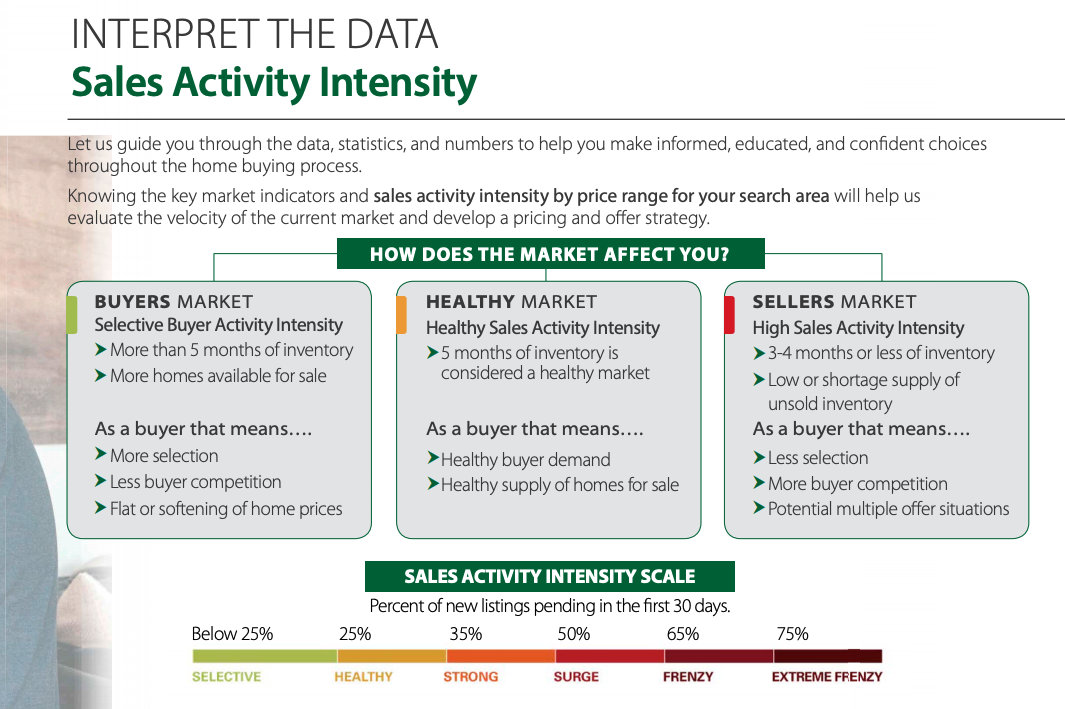 Financing Your Home
How do you plan to finance your home purchase? We can work with you and your lender to help you secure the funding needed to purchase your home.
Whether you are pre-qualified or pre-approved, or just getting the process started, we can move forward together towards finding your dream home.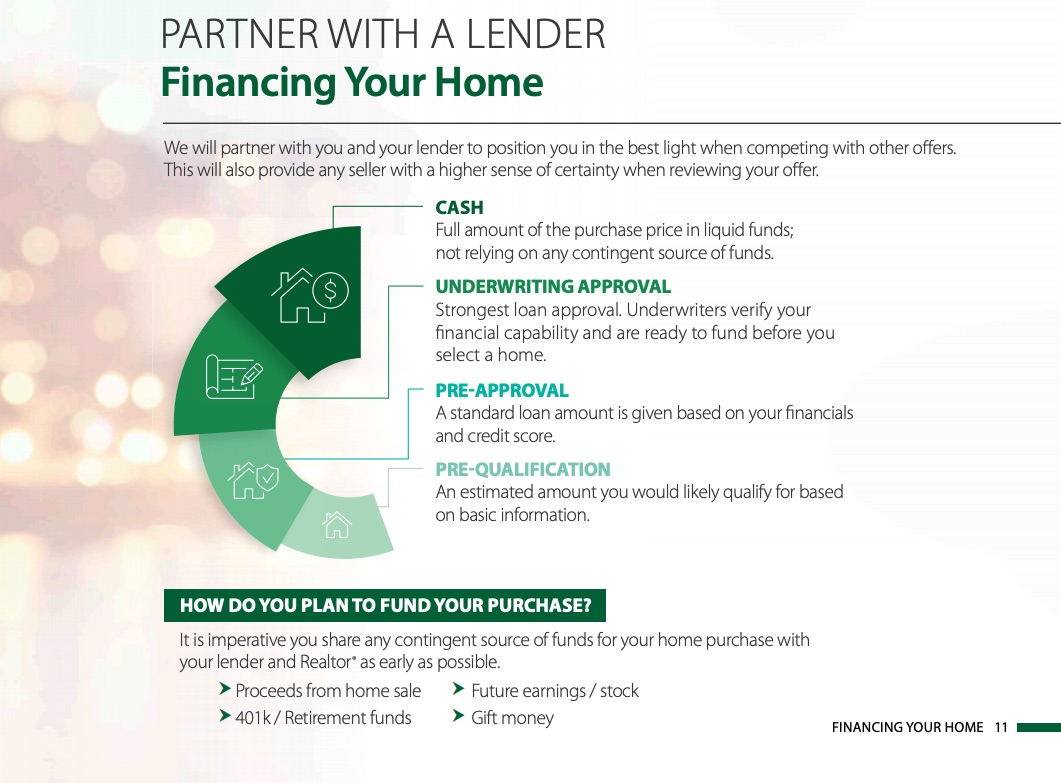 Your Trusted Real Estate Agent and Advocate
As your trusted real estate advisor and advocate, we will help you analyze recently sold data to help you determine the best offer and price. We negotiate the most favorable buyer terms on your behalf.
We are here to guide you through each step, to make buying a home an easier process.